MEET OUR PASSIONATE TEAM
You can trust our competent and reliable team!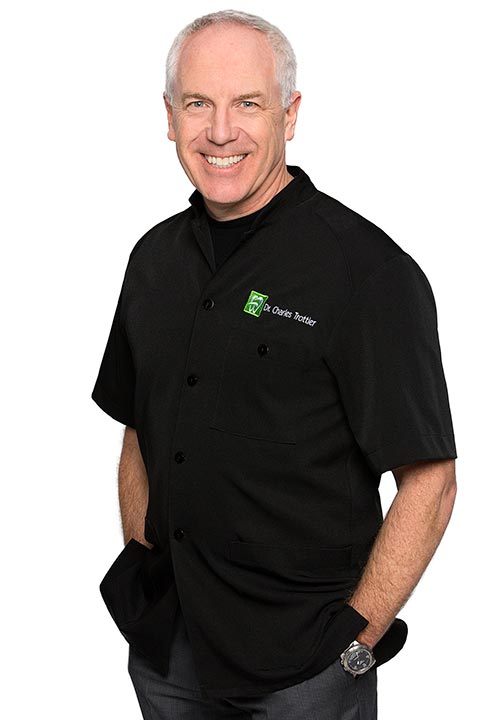 DR. CHARLES TROTTIER, D.M.D, B.Sc
Dental surgeon
Dr. Charles Trottier, whose clinic has been operating in Vaudreuil-Dorion for over 18 years, has an affinity for advanced technologies, cosmetic dentistry, and implantology.
A graduate of Laval University in dentistry and with a bachelor's degree in biology and training in administration from the University of Montreal, Dr. Trottier is an experienced and very welcoming professional.
Its mission is to offer the best treatments for its patients through a human approach. Through the use of new innovative techniques and rigorous ongoing training for him and his team, Dr. Trottier offers a wide range of services in the entire field of dentistry.
Thanks to cycling, downhill and water skiing, Dr. Trottier loves the outdoors. In addition, he cultivates the philosophy of a healthy mind in a healthy body, which is illustrated by his daily good humor.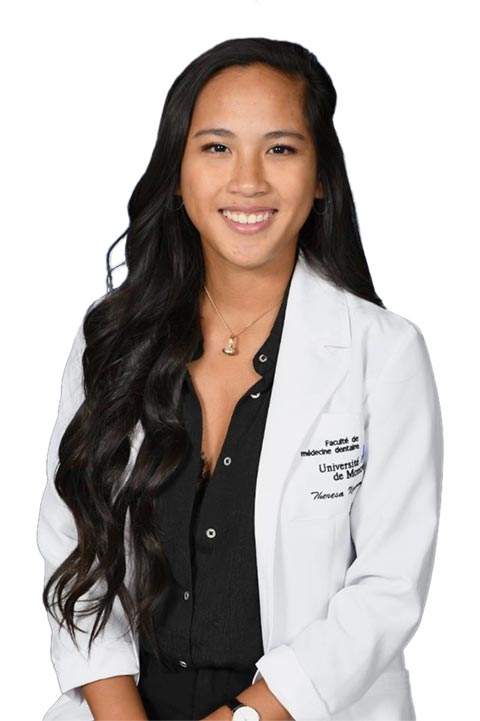 DR. THERESA NGUYEN D.M.D
Dental Surgeon
A graduate of the Faculty of Dentistry of the University of Montreal, Dr. Theresa Nguyen is proud to have joined the team at the Charles Trottier Dental Clinic in 2023.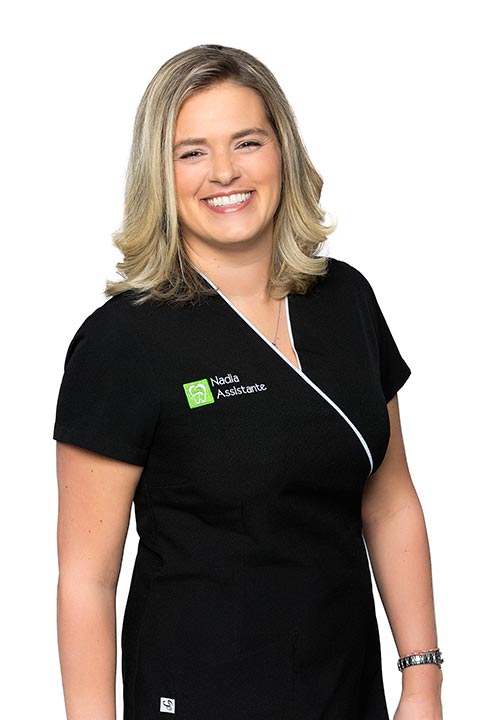 Nadia has been working at the clinic for nearly 15 years and is Dr. Trottier's right-hand woman.
She is caring and passionate, and her warm smile helps put anxious patients at ease.
A multidisciplinary assistant, Nadia makes sure to perfect her knowledge in order to respond to the constant changes in the world of dentistry.
Don't hesitate to make her laugh, her laughter is contagious!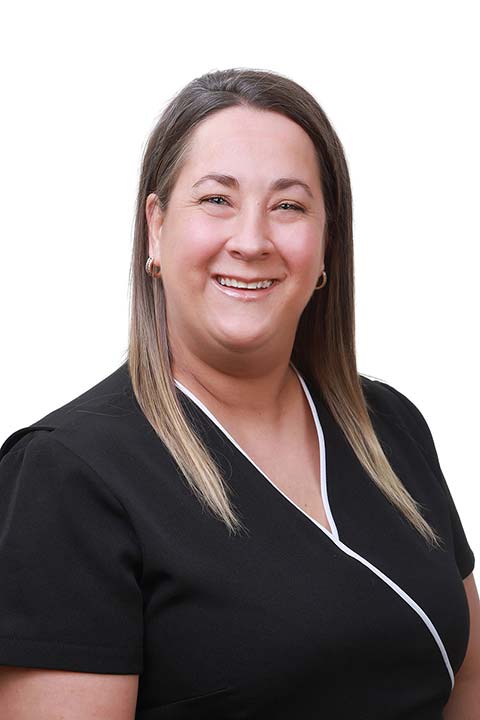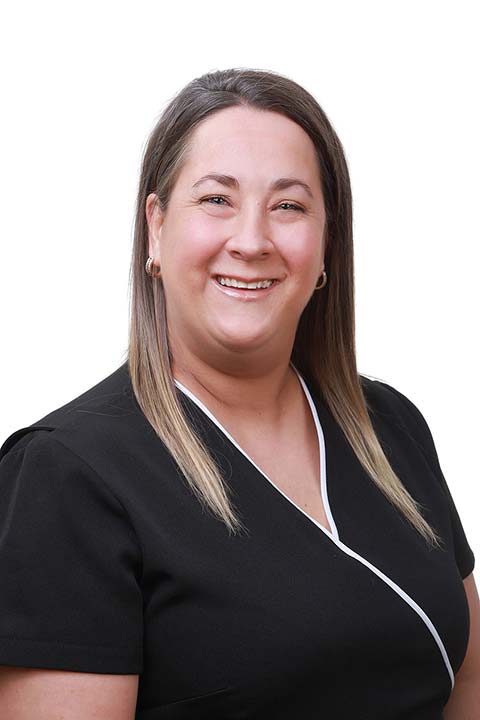 Sophie, a versatile dental assistant, always in a good mood who knows how to keep patients safe. She also holds the position of flying assistant and is an important member of our team.
She ensures the proper functioning of the operating rooms and sterilization.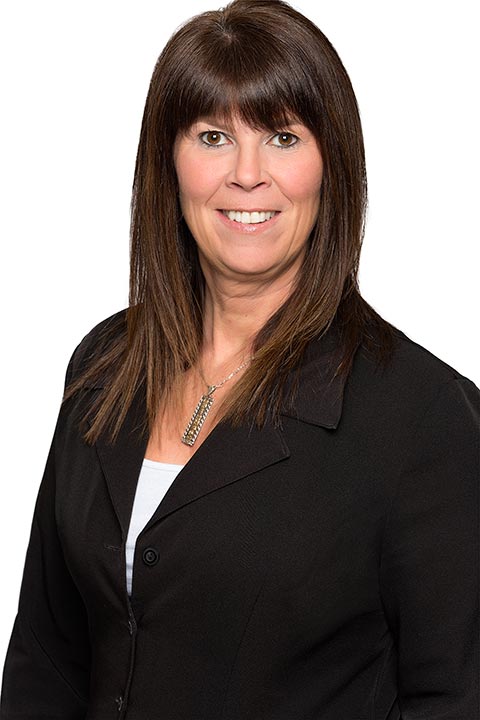 Nathalie has been employed as our clinic's senior receptionist since 2009, answering telephone calls and greeting clients at reception.
Helping you is her number one priority.
Always smiling and dedicated, she will know how to find you the appointment you want.
If in doubt, don't hesitate, she loves coffee!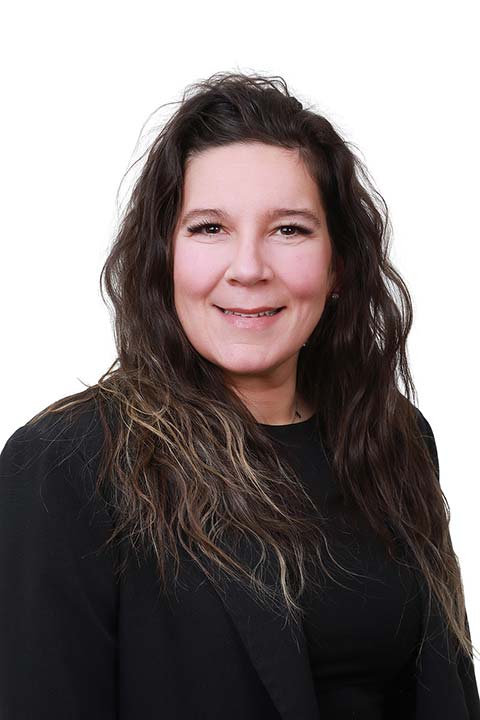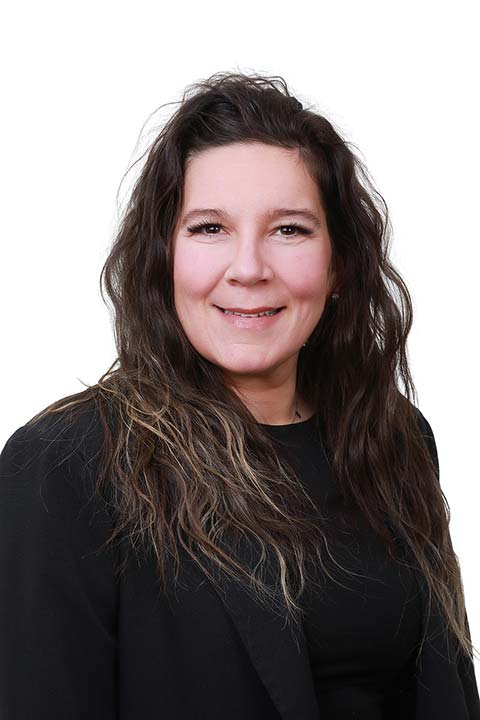 My name is Alexandra. I graduated as a dental assistant in 2008. After years of practice, I took on a new challenge and I work at the clinic as a dental secretary. It will be my pleasure to serve you.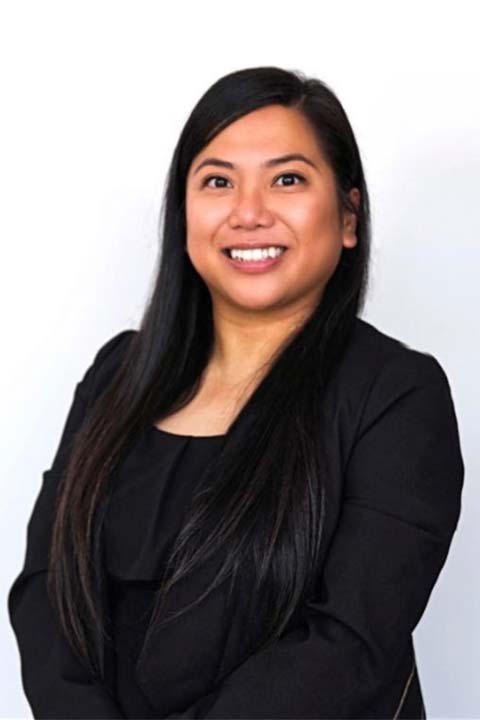 I graduated as a dental assistant in 2016 from Pearson Adult Career Centre. I recently joined this amazing team as a secretary and am excited to meet our patients
I look forward to welcoming you at the reception with a smile and will always be available to assist with your general oral health needs.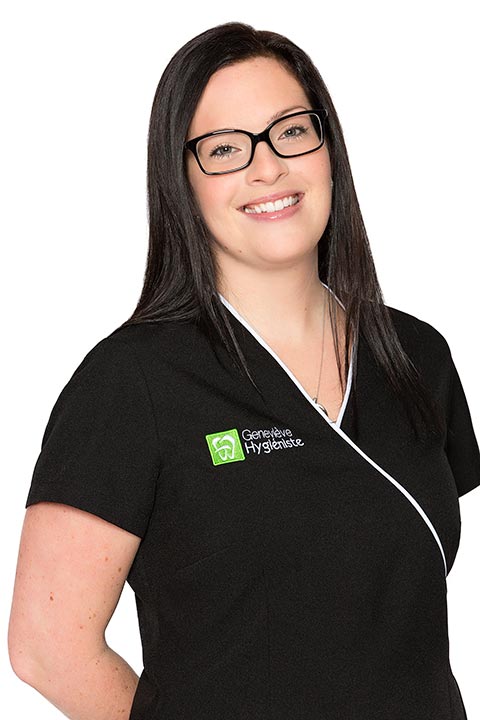 GENEVIÈVE
Dental hygienist
Oral health has always been a passion for Geneviève. She has been working in the field since 2009, when she started as a dental assistant and eventually completed the dental hygiene program at Collège de Maisonneuve.
Subsequently, Dr. Trottier's team welcomed me to a clinic where the patient is put at the forefront.
As a hygienist, I am happy to provide you with personalized care adapted to your needs. Hope to meet you!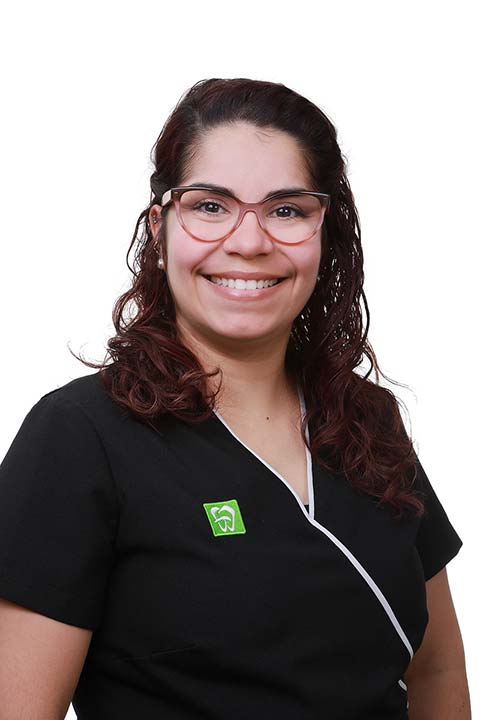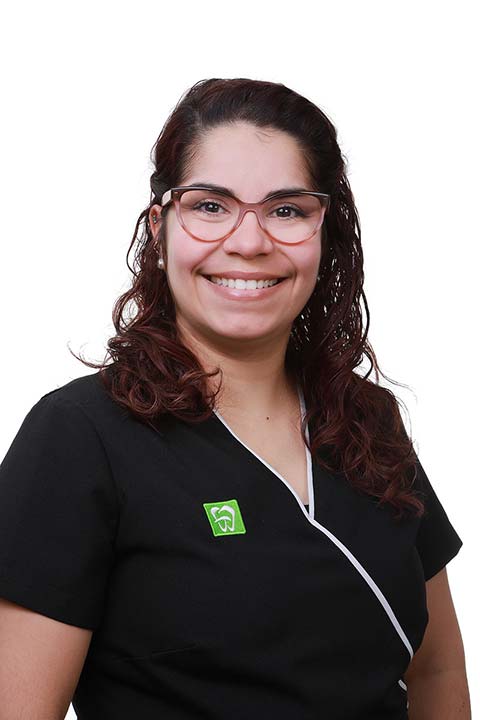 AUDREY LETICIA
Dental hygienist
Audrey completed her dental hygienist training at Maisonneuve College and graduated in 2011. Her attention to detail and delicacy will please you.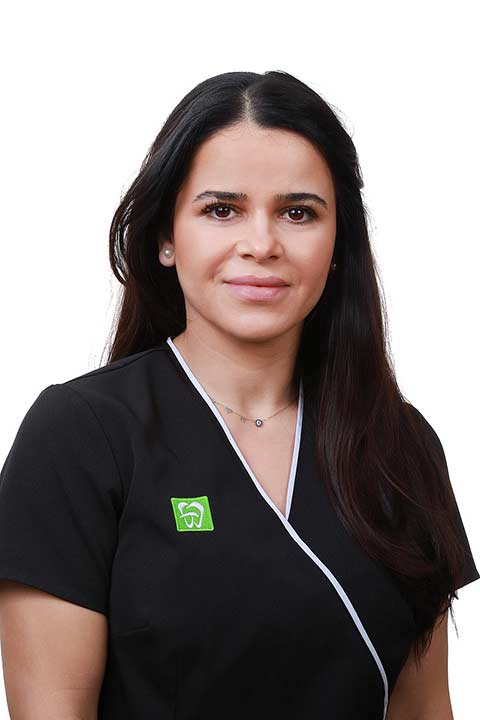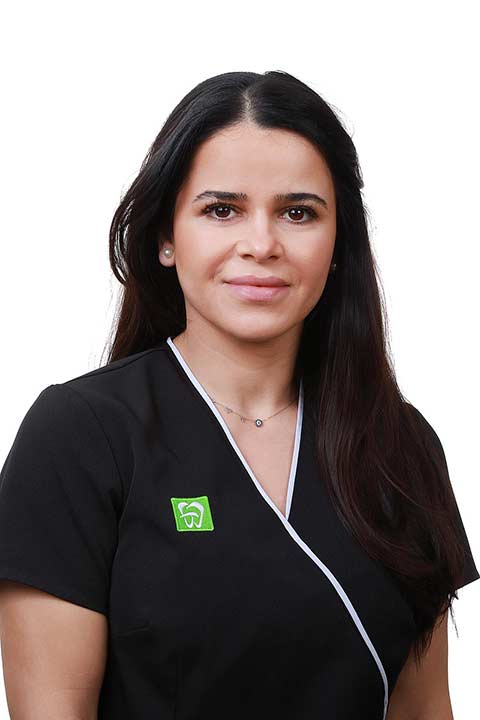 Luva is Dr. Theresa Nguyen's assistant and she is also a flying assistant, she is the sterilization specialist and offers the necessary help to the whole team. She is an excellent teammate. She knows how to reassure even the most anxious patients.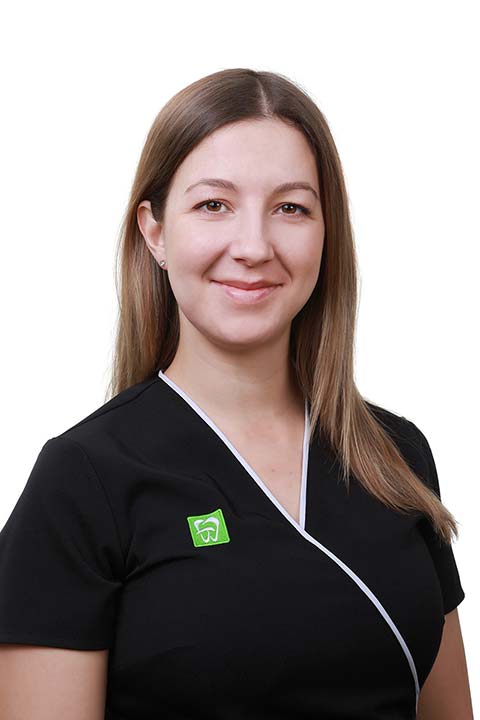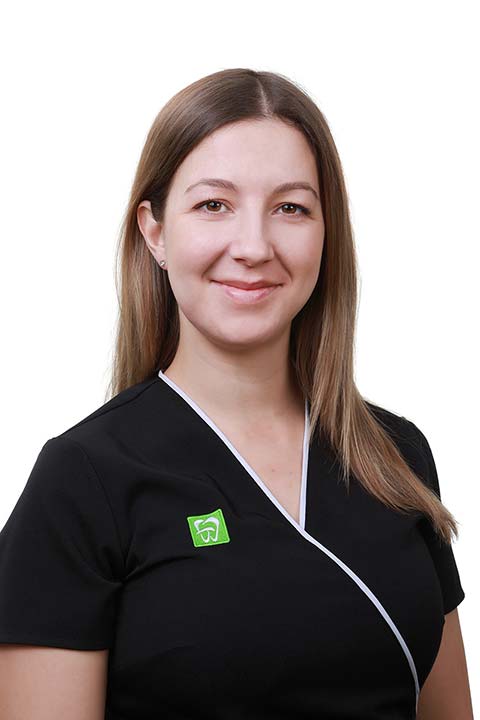 Former dental secretary, Jessica graduated from Cegep John Abbott in 2015 and has been part of the team since 2022. Her goal is for patients to be comfortable in the chair.
A dental appointment doesn't have to be stressful! Don't be shy to ask questions, she will do her best to answer you so that you leave the clinic well informed about your oral health.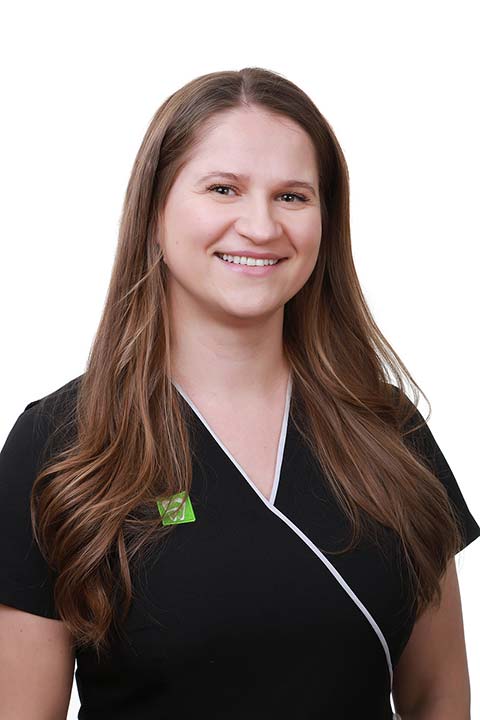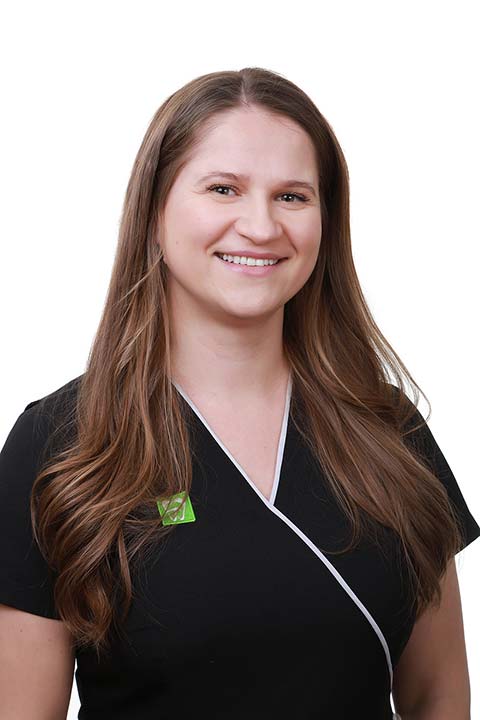 Kasia is one of our hygienists and graduated from John Abbott College in 2011. She will greet you with the biggest and warmest smile. She has a lot of expertise and knowledge in the field and she will go out of her way to answer all your concerns and questions.