MEET OUR PASSIONATE TEAM
You can count on our qualified and reliable team!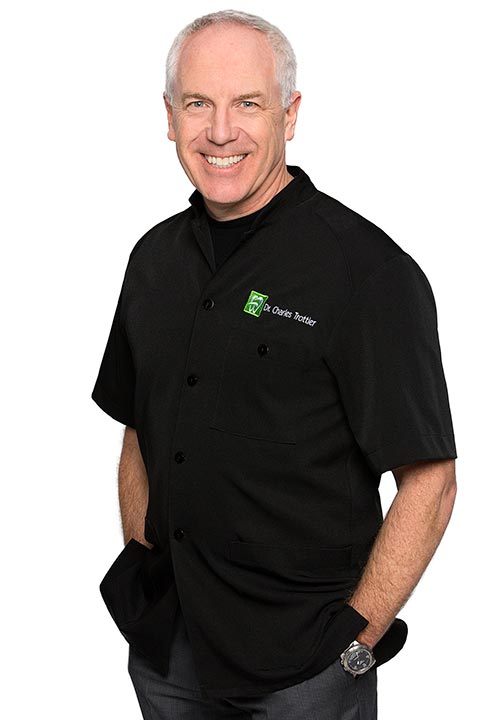 DR CHARLES TROTTIER, D.M.D, B.Sc
Dental surgeon
Dr. Charles Trottier, whose clinic has been operating in Vaudreuil-Dorion for over 18 years, has an affinity for advanced technologies, cosmetic dentistry, and implantology.
With a Doctor of Dental Medicine from Université Laval, as well as a bachelor's degree in Biology and training in Administration from Université de Montréal, Dr. Trottier is a very warm, experienced professional.
He strives to offer his patients the best possible treatment by adopting a personalized approach. Thanks to new, innovative techniques and ongoing training for himself and his staff, Dr. Trottier is equipped to offer a complete range of dentistry services.
An avid cyclist, downhill and water skier, and outdoor sports enthusiast, he not only believes in but lives by the age-old philosophy "a sound body equals a sound mind"—his consistently good mood is testament to that.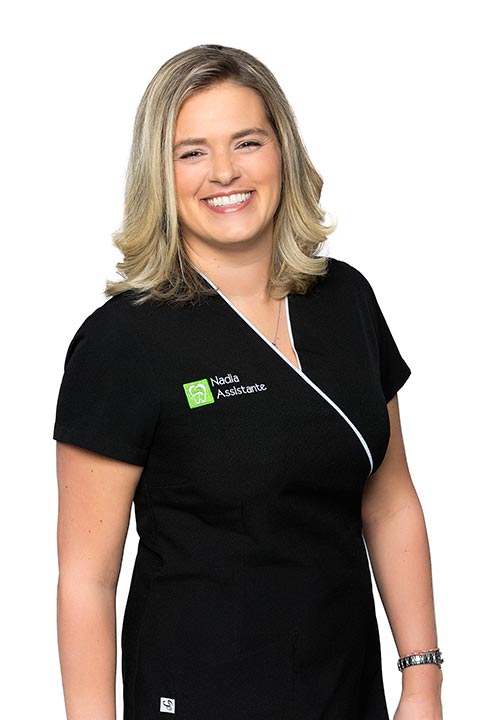 Nadia has been working at the clinic for nearly 15 years and is Dr. Trottier's right-hand woman.
She is caring and passionate, and her warm smile helps put anxious patients at ease.
ANadia is a versatile, resourceful assistant dedicated to continuous learning in order to keep up to date on the ever-evolving world of dentistry.
She also has a contagious laugh, so take your best shot at getting a giggle out of her!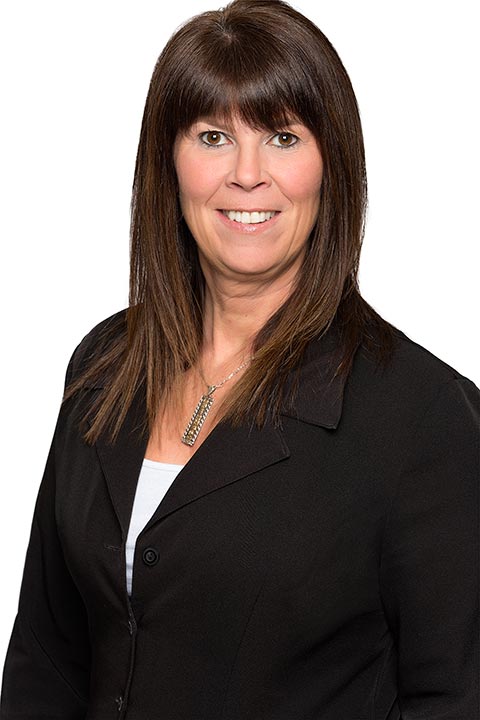 Nathalie has been employed as our clinic's senior receptionist since 2009, answering telephone calls and greeting clients at reception.
Helping you is her number one priority.
Always cheerful and devoted, she'll help you book the appointment that's most convenient for you.
And it can't hurt to bring her a cup of coffee—she loves it!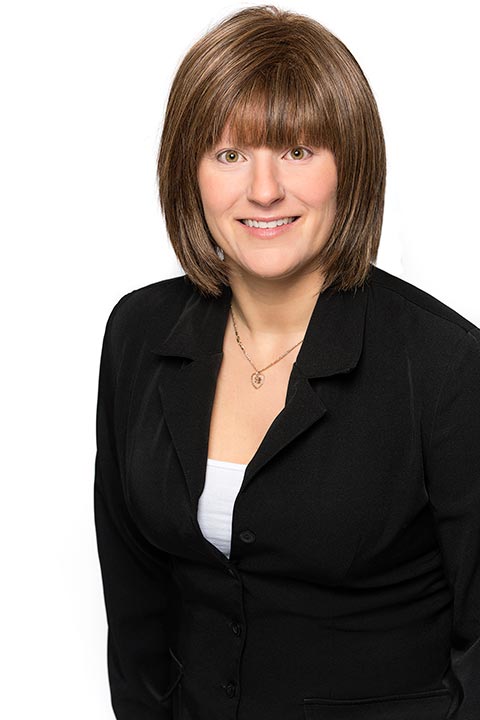 Véronique is a junior receptionist who joined our energetic team in 2012.
Although more reserved, she is sure to charm you with her kindness and friendly smile.
Véronique greets every client with one goal in mind: to provide a more personalized experience!
But don't be fooled by her angelic appearance—she's a real bundle of laughs!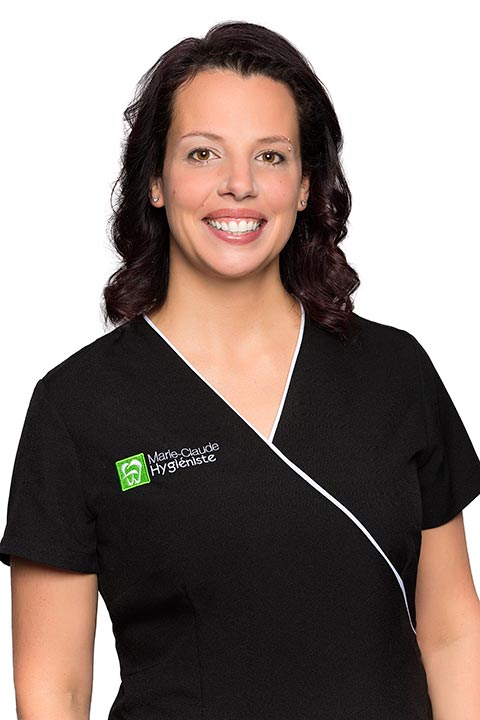 MARIE-CLAUDE
Dental hygienist
This dental hygienist is passionate, detail oriented, and easy going!
A 2007 graduate of Collège de Maisonneuve, Marie-Claude has had the opportunity to develop experience across several specialties.
She has worked in periodontics, dental surgery, pediatric dentistry, and holistic dentistry, among other fields.
These career opportunities helped her acquire the skills and expertise that she needs to offer you the best treatment options available.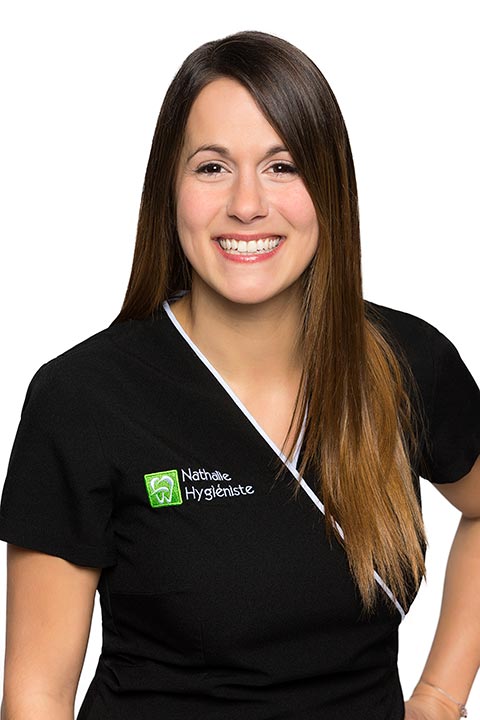 Nathalie Lefebvre is a dental hygienist who graduated from Collège Édouard-Montpetit in December 2008.
She has been a member of Dr. Trottier's team since November 2012.
Nathalie is an energetic and compassionate person focused on supporting patients through their treatment journey. She is very caring and enthusiastic at work and looks forward to seeing you at your next cleaning appointment.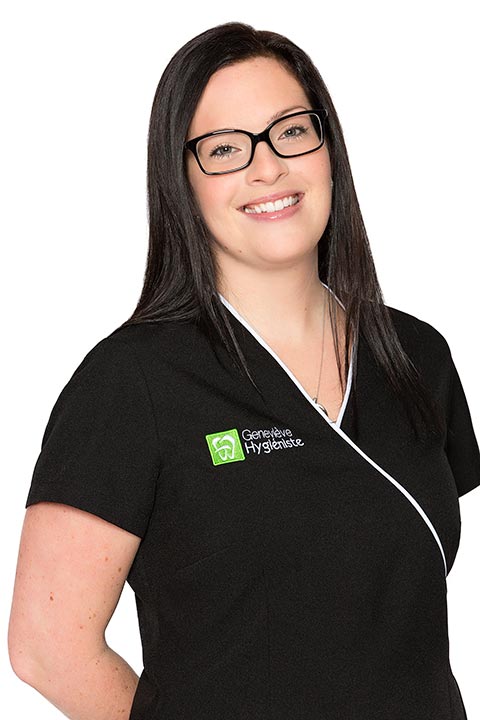 GENEVIÈVE
Dental hygienist
Oral health has always been a passion for Geneviève. She has been working in the field since 2009, when she started as a dental assistant and eventually completed the dental hygiene program at Collège de Maisonneuve.
She then joined Dr. Trottier's team, which always puts patients front and centre.
As a dental hygienist, she enjoys providing patients with personalized care tailored to their needs. She looks forward to meeting you!