Replacing teeth with dental implants
Why replace missing teeth?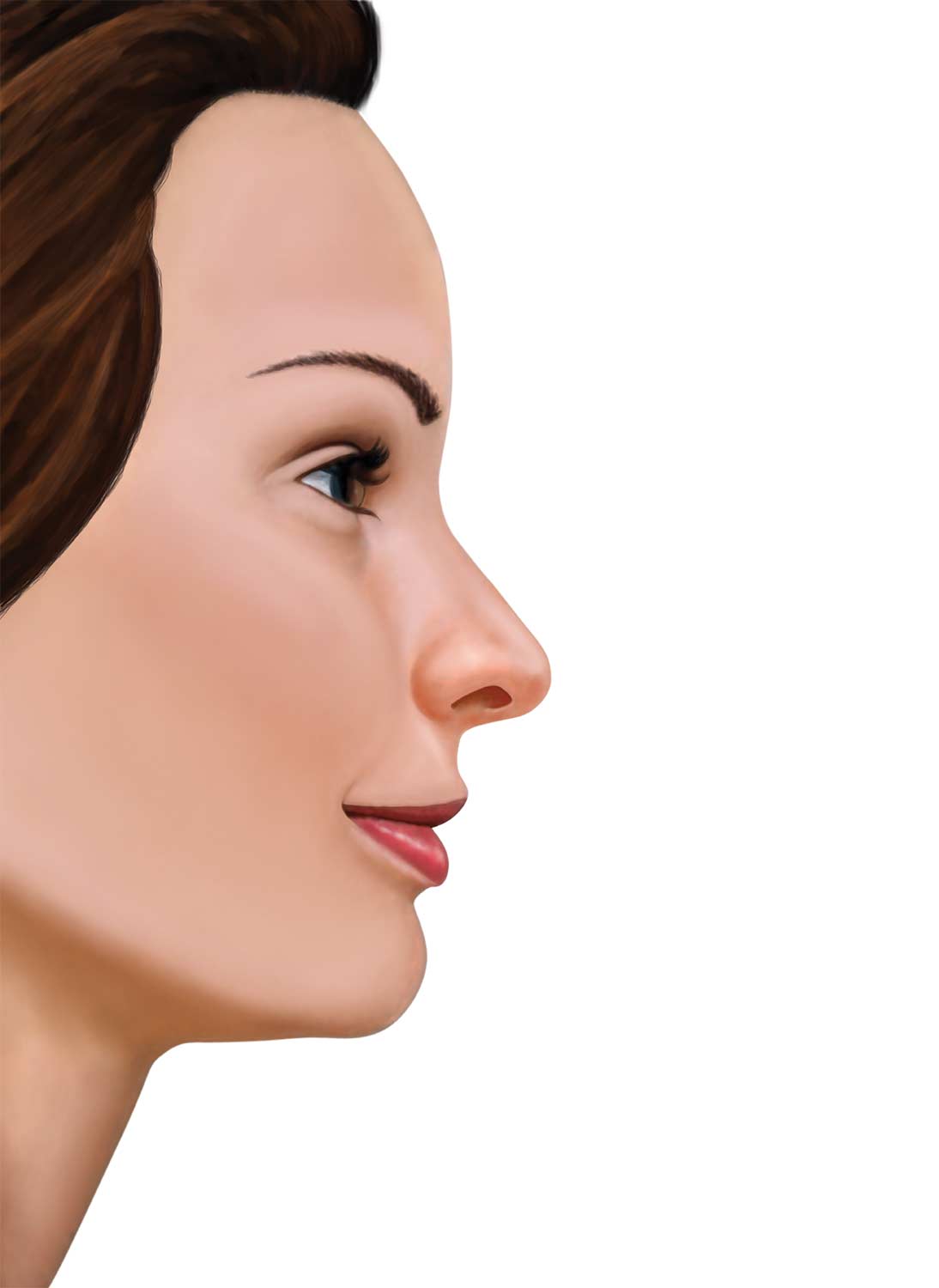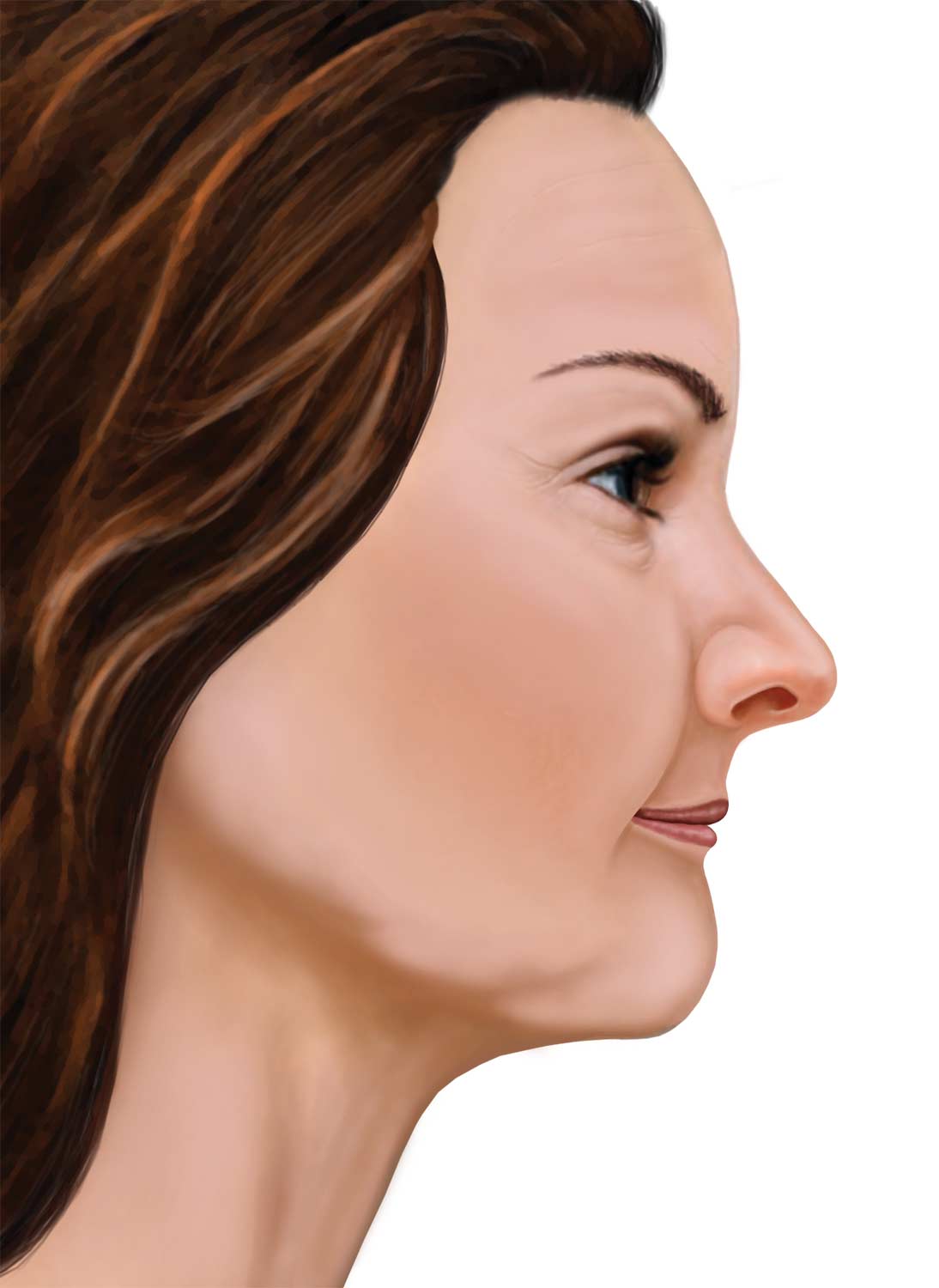 profile after loss of teeth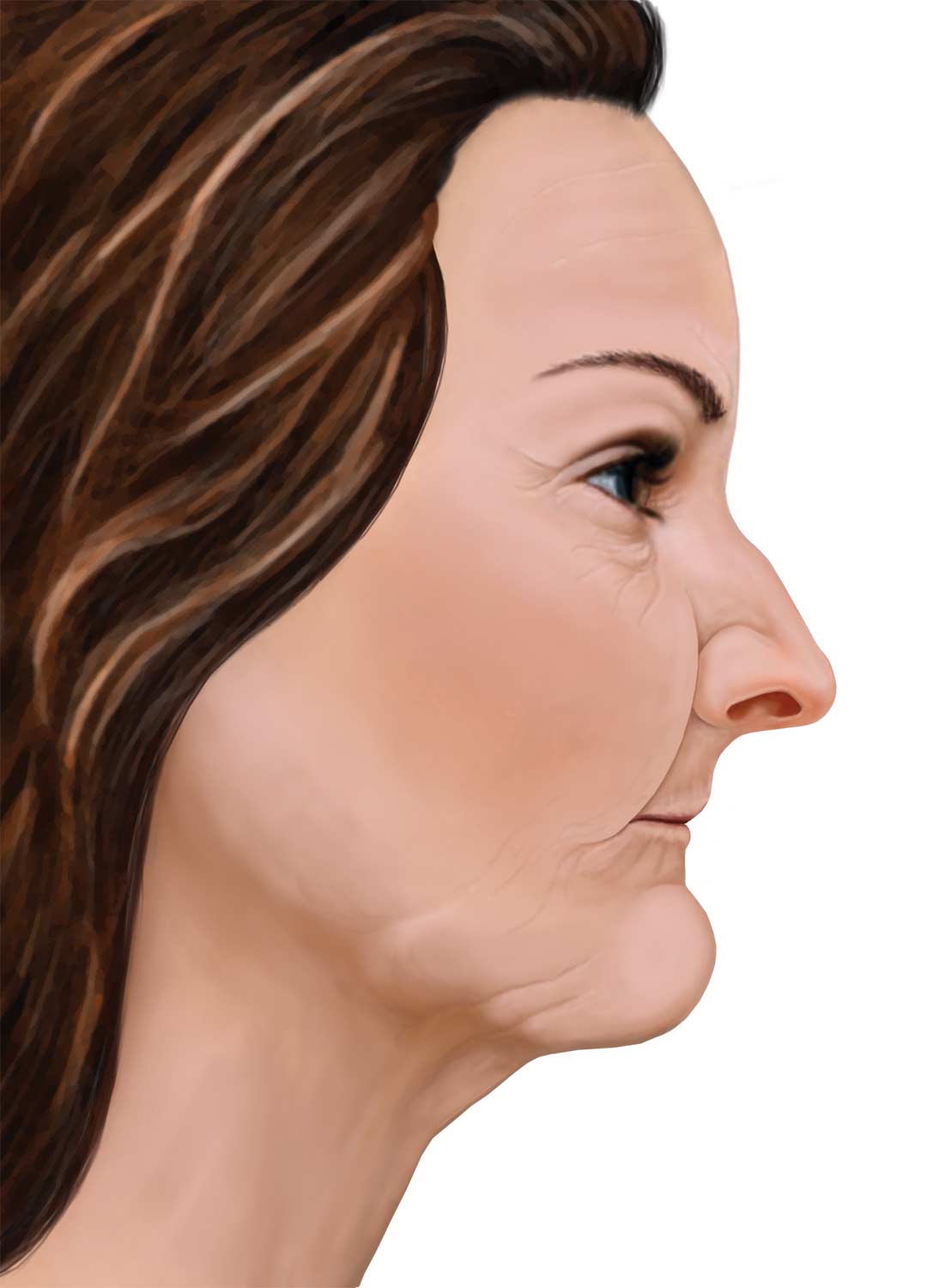 The loss of one or more teeth creates a gap in your smile and can also lead to premature aging. As you can see in the images above, tooth loss leads to bone loss, which progressively alters your profile.
At the same time, the absence of one or more teeth makes it difficult to chew properly. Many people with missing teeth are forced to modify their eating habits, resulting in poor nutrition.
We want you to be able to smile and eat whatever you want with total confidence!
Why opt for dental implants?
First and foremost, implants will give you the natural appearance you're looking for. They are comfortable and can last a lifetime. Choosing implants also means conserving your healthy teeth. Implants stimulate the jawbone the same way your natural teeth do. As a result, bone loss is diminished, which isn't the case when traditional crowns or bridges are used.
Implants eventually bond with the bone, offering support for crowns or dental prostheses.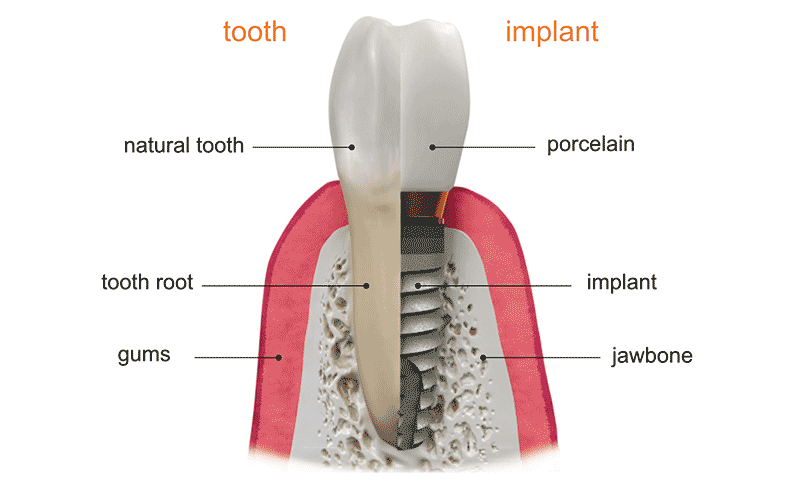 Implants: a solution for replacing one or more teeth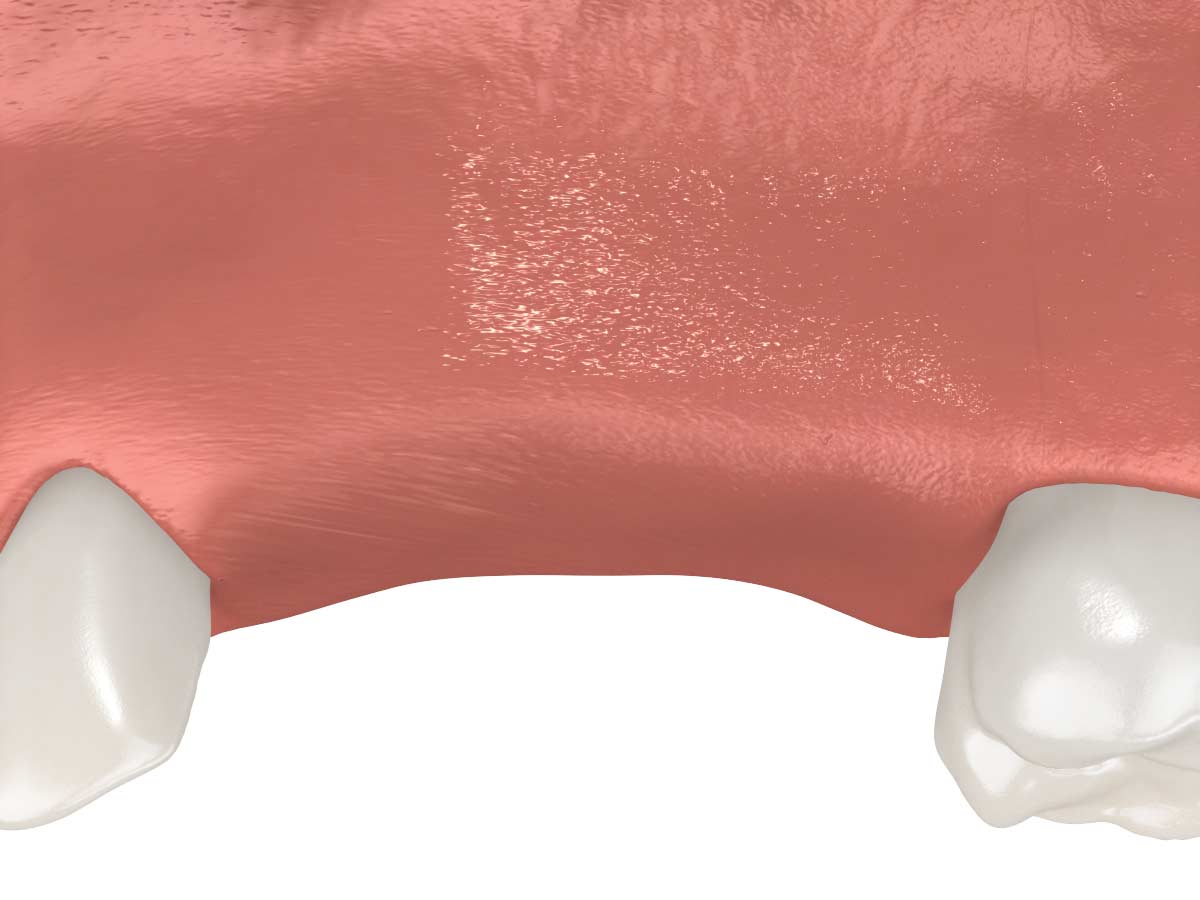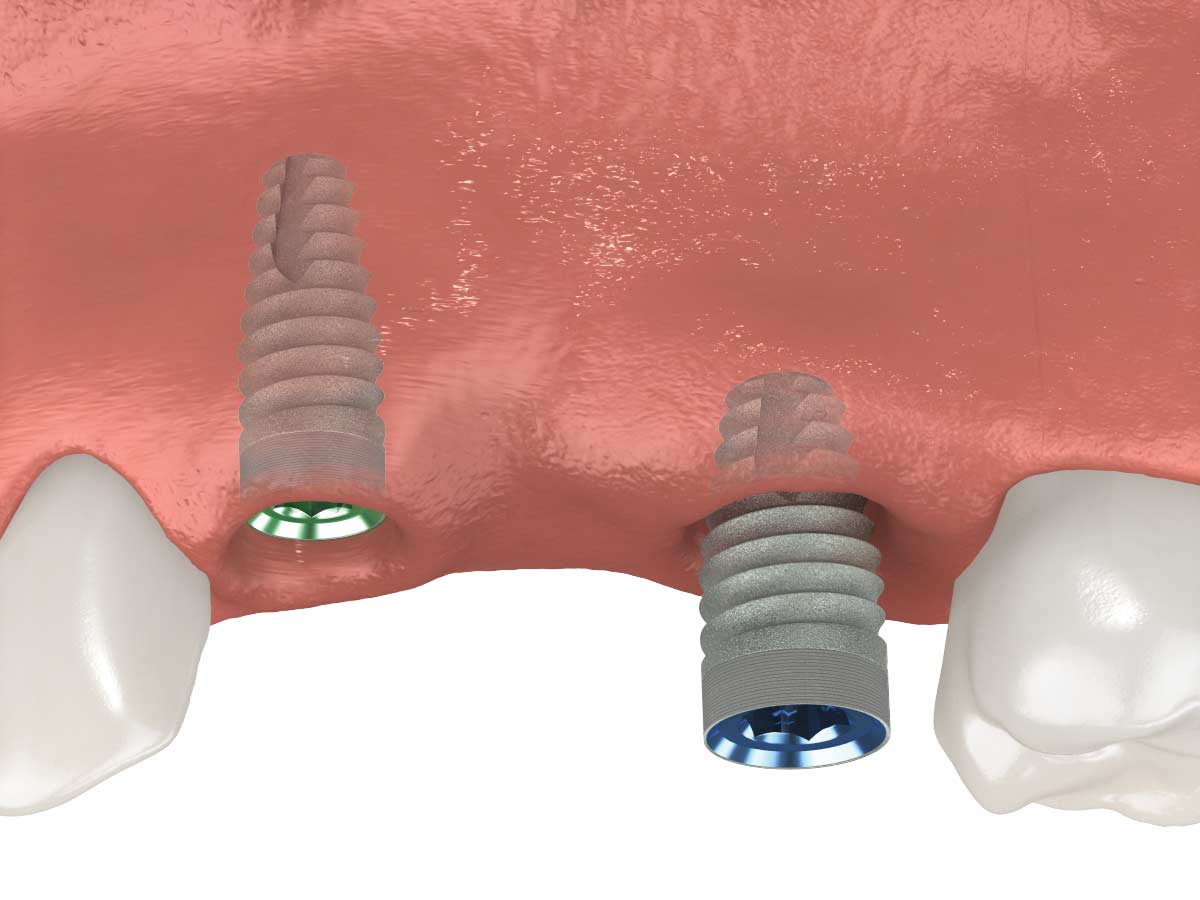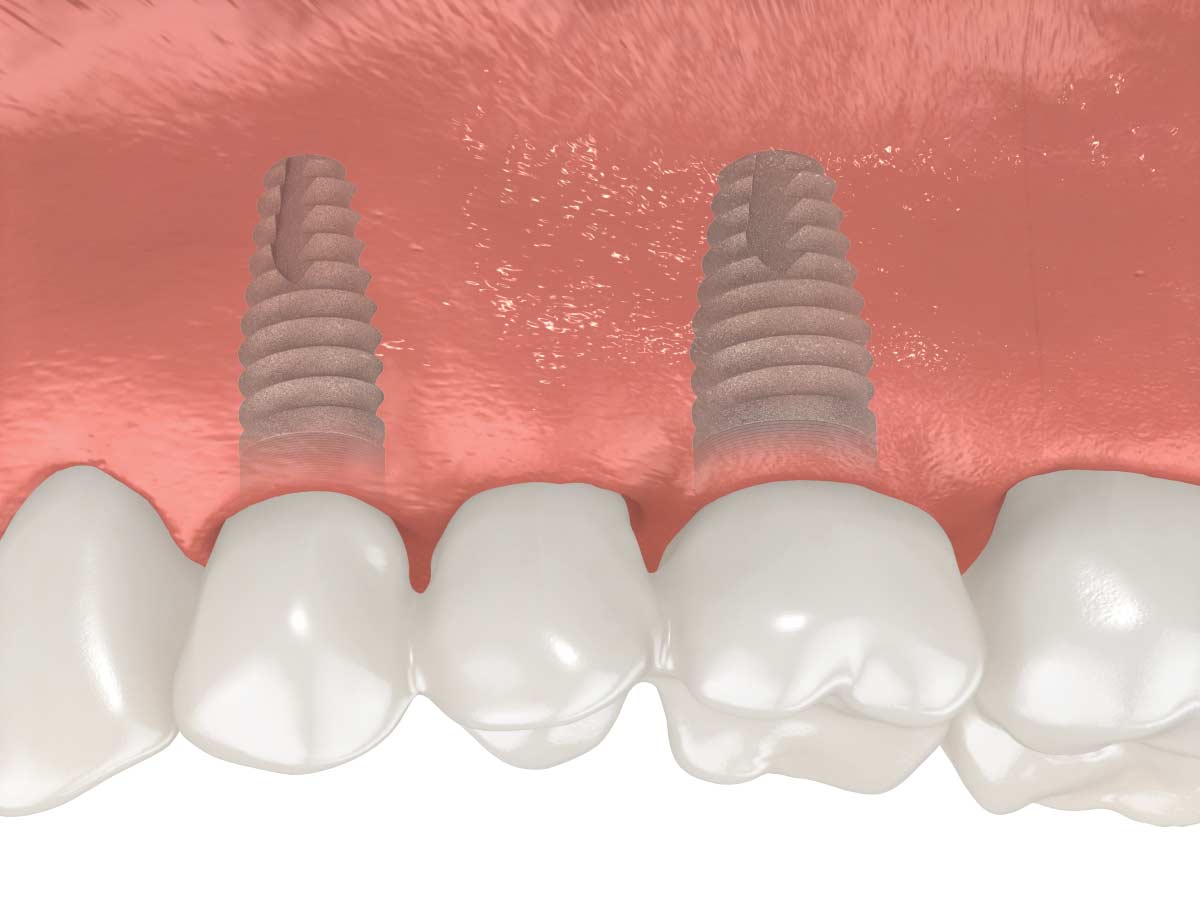 Whether you're missing one or several teeth, it's possible to replace them with dental implants without affecting your remaining teeth. After the implants have been inserted in the bone underneath the gums, abutments and crowns are custom-made. This ensures that they blend in perfectly with your natural teeth!
Implants as a replacement for dentures
If you wear dentures and they're causing you discomfort, it's possible to get a prosthesis that's supported or stabilized by dental implants. The dental prosthesis may be fixed or removable.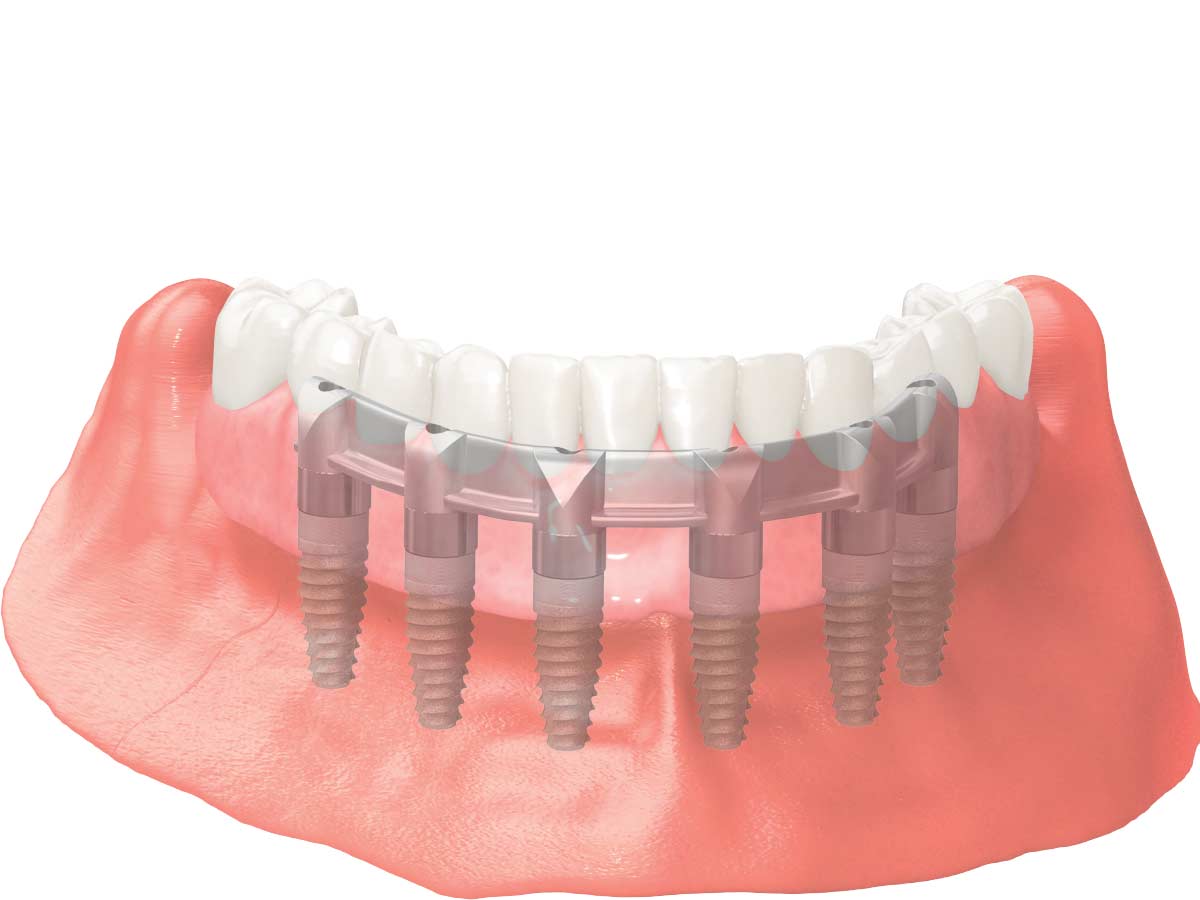 At Clinique Dentaire Charles Trottier, we use BioHorizons implants. These implants are made from titanium. As a result, they're lightweight, durable and biocompatible. They're treated with Laser-Lok technology, giving you a smile that's attractive and long-lasting. The implants have been designed in accordance with the latest advances in dental surgery and are backed by a lifetime guarantee.
The implant placement procedure
Before the treatment
Dr. Trottier will take x-rays to determine the ideal placement for your implants. Sometimes, it will be necessary to make a mold.
For certain patients, it may also be necessary to perform a bone or gum graft to create a stable foundation for the implants.
During the treatment
The implant placement procedure is relatively simple and painless. The dentist will insert the dental implants in the bone. Most of the time, the patient will be given a temporary set of artificial teeth following the surgery.
After a healing period of several weeks, the dentist will be able to attach the abutment and the crowns or dentures.
After the treatment
Once the bone has bonded to the implant, the crown or dentures can be attached. You will then be able to smile with total confidence.
Are implants for me?
In rare cases, health problems may preclude implants from being the most appropriate choice. That's why it's essential for you to tell us your full medical history before you have the procedure. That way, we can advise you as to the most suitable treatment depending on your needs and your condition.
Costs and insurance
The cost of implants is higher than that of conventional dental treatments. However, some group insurance plans cover part of the cost of dental restoration, so you should check with your insurance provider.
Clinique Dentaire Charles Trottier also offers several different payment options to help you, including DentoPlan, which can be used to partially or fully finance your treatment.
Regain your smile and your oral health with dental implants.